ABOUT TEXREP

We are a non-profit organization that provides professional quality live theatre at the Stillwell Theatre on the Texarkana College campus. Also, we collaborate with the Texarkana College Department of Drama on two of the four shows we have per season. TexRep showcases local talent by holding auditions open to the community for each show and is fortunate to have worked with a growing number of local theatre enthusiasts over the years! Our famous Annual Summer Drama Camp, held in June, is designed to give young people the opportunity to appreciate theatre arts, prepare for any future public speaking/performing endeavors, and bond with others by learning certain skills and techniques related to putting on a show. We also prepare campers for life by emphasizing team building, responsibility and self-confidence. We are comprised of dedicated community members who give their free time to the arts and have a true passion for theatre and sharing it with the people in our area!
Our History

Texarkana Repertory Company, Inc., was formed in 1990 by a group of area stage enthusiasts with the attitude, "Let's do a show!"

In its first year, Tex*Rep staged "The Foreigner" with excellent community response. Since that time, we have staged a full season of four shows each year and have grown in memberships and audiences.

Over the years, we have had the privilege of staging a number of memorable shows, including:

Musicals:

Children of Eden, Disney's Beauty and the Beast, Hello Dolly, The Music Man, Damn Yankees, Grease, My Fair Lady, Fiddler on the Roof, 1776, Into the Woods, Little Shop of Horrors, The Sound Of Music, Nunsense (I, II & III), Once Upon a Mattress, The Secret Garden, Oliver!, Smoke on the Mountain, and Mary Poppins.

Comedies:

Don't Dress for Dinner, As Bees in Honey Drown, Fuddy Meers, Noises Off, The Philadelphia Story, Lend Me a Tenor, Plaza Suite, Cyrano deBergerac, The Mystery of Irma Vep, Moon Over Buffalo, and Spamalot.

Dramas:

And Then There Were None, Proof, The Laramie Project, Steel Magnolias, Wait Until Dark, The Glass Menagerie, Romeo and Juliet, Love Letters, Death Trap, From Hardscrabble, Marvin's Room, Amadeus and The Grapes of Wrath.

Childrens' Plays:

How to Eat Like a Child, Charlotte's Web, Winnie the Pooh, Krazy Kamp,

Bricks and Bones, A Year With Frog And Toad, The Ozard of Wiz, Ramona Quimby.

Specials and Revues:

Putting it Together, A Grand Night for Singing, Hometown Holiday Revue and A Christmas Carol.

*Annual Events:

TexRep Cabaret Fundraiser

(Featuring dinner, silent auction, and night of entertainment

), and the TexRep Membership Party (

Unveiling of Season and refreshments

)
Meet the Board

President
Susannah Morriss Linnett
Vice President of Support & Pres. Elect
Claire Reynaud
Secretary
Chris Thomas
Artistic Director
Michael Cooper
Set Designer
Chris Polson
Graphic Designer
Susannah Morriss Linnett
Business Manager
Stacy James Mayo





BOARD OF DIRECTORS
Carolyn Bland
Sarah Edwardes
Wendi Evetts
Tanya Fowler
Margaret Griffin
Shawn Jones
Susannah Morriss Linnett
Hailey Mahone
Stacy James Mayo
Colin Perry
Chris Polson
Alex Rain
Claire Reynaud
Chris Thomas
Student Representatives:
Gabe Lohse -High School
Audra Tibbit -High School


Powered by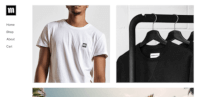 Create your own unique website with customizable templates.